SCI, London, UK
Monday 26 March 2018
Organised by SCI's Colloid & Surface Chemistry Group and RSC's Colloid & Interface Science Group
Click here to go to "Book Me On Event" button.
Synopsis
When a colloidal dispersion is dried the material transitions from a liquid to a solid. The process determines the final properties of the dry material and understanding the physics of the drying is crucial for a range of industries, including paints and varnishes, pottery and self-assembly applications.
This one day meeting will comprise three invited lectures by international experts. We will also have talks from submitted abstracts to highlight the breadth of work being carried out on the drying of films in the UK.
Attendees
Industrialists formulating and producing coatings through to agrochemicals, as well as academics who work in colloids, fluid mechanics and formulations.
Programme
9.30
Registration and refreshments
10.45
Stratification in drying films: from theory to potential applications
Dr Richard Sear, University of Surrey, UK
11.30
Experimental evidence of inverted stratification using microfocused small angle X-ray scattering
Amanda Carr, Stony Brook University, USA
11.55
In situ monitoring of latex film formation by small-angle neutron scattering: a case study of surfactant-free latexes
Dr Ignacio Martin-Fabiani, Loughborough University, UK
12.20
Lunch and Colloids Group AGM
13.30
Harnessing coffee rings with interactions, flows and light: from ubiquitous particle patterning to low-cost diagnostics
Prof Damien Baigl, École Normale Supérieure, France
14.15
Two-step assembly of nanoparticles during drop casting revealed by time-resolved SAXS, QCM-D and microscopy
Prof Lennart Bergström, Stockholm University, Sweden
14.40
Microscale liquid engineering - new surfaces by droplet control and capture
Qingxin Zhang, University of Cambridge, UK
15.05
Refreshment break
15.35
New approaches for studying fast evaporation in free drying droplets
Rachael Miles, University of Bristol, UK
16.00
Droplet drying kinetics: inter-particle interactions of nonpolar systems
Mohamed Danial Shafiq, University of Bristol, UK
16.25
Watching ink dry - particle deposition in inkjet printing
Prof Colin Bain, Durham University, UK
17.10
Close
Organising Committee
Dr Alex Routh, University of Cambridge, UK
Dr Jeroen van Duijneveldt, University of Bristol, UK
Dr Peter Shaw, Synthomer Ltd, UK
Call for Posters
Contributions are invited from those working in academic or industrial labs, covering all issues related to drying of dispersions.
An abstract of maximum one A4 page or 300 words indicating title, authors and preference for presentation option (Oral or Poster) should be sent to conferences@soci.org by Monday 12 February 2018 with the subject line "Casting Dispersions - abstract submission" Oral presentation slots are inevitably limited and will be allocated to achieve a balanced programme. Topics may be results, reviews or plans and may have already been presented elsewhere.
Exhibition and Sponsorship
An exhibition will take place alongside the conference for companies and related organisations who may wish to exhibit. Please email conferences@soci.org for further information and prices. Spaces are limited and will be allocated on a first-come, first-served basis.
Venue
SCI
14/15 Belgrave Square
London
SW1X 8PS
Please click here for a location map.
Delegate Fees
Early bird fees before Monday 12 February 2018
| | | |
| --- | --- | --- |
| £70 | | SCI / RSC Member |
| £20 | | SCI / RSC Student Member |
| £30 | | SCI / RSC Subsidised Member |
| £80 | | Non-Member |
Standard fees after Monday 12 February 2018
| | | |
| --- | --- | --- |
| £80 | | SCI / RSC Member |
| £25 | | SCI / RSC Student Member |
| £40 | | SCI / RSC Subsidised Member |
| £100 | | Non-Member |
Did you know that as an SCI member you can save on this and future event delegate fees?
Join SCI now; individual membership is only £90 pa (£75 pa direct debit). To find out more click here.
For booking terms and conditions click here.
For more information, please contact: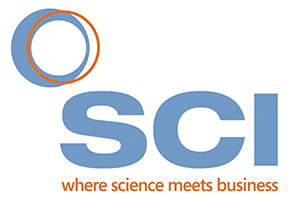 Conference Team
T: +44 (0)20 7598 1561
E: conferences@soci.org
Partner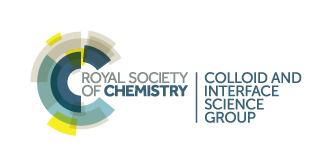 Sponsors

Related Events