UCL, London, UK
Tuesday 27 March 2018
Organised by SCI's Early Careers Committee
Synopsis
SCI's Day of Science & Careers events are designed to give information about the wide range of careers covered in the chemical, chemistry-using and other science based industries. Speakers from a range of industrial, academic and independent backgrounds will present their career pathway and offer insights in to what to look out for and what to consider when choosing your next steps.
In previous years this meeting has been very popular. Please book online to secure your place.
Programme
10.15
Registration
10.45
Welcome and introduction
Prof Alan Heaton, formerly Liverpool John Moores University
11.00
Presentation by meeting sponsor.


Part 1
Science based industry
Chair, Dr Andy Merritt, MRCT
11.10
Starting out in industry
Dr Kevin Back, Pfizer
11.35
Starting out in academia
Prof Joe Sweeney, Lancaster University
12.00
Networking
Dr Alan Baylis, Nuvistix Innovation
12.25
Interactive activity
Dr Callie Seaman, Aqua Labs & Sheffield Hallam University and Tim Reynolds, Consultant
13.30
Lunch


Part 2
Industry based science
Chair, Dr Inna Baigozina-Goreli, Accenture
14.15
Working in the petrochemical industry
Dr Matt Hudson, Shell
14.40
Working in big pharma
Dr James Douglas, Astrazeneca
15.05
Taking drugs from the laboratory to market - The journey so far
Prof Ijeoma Uchegbu, UCL
Part 3
The business of science
Chair, Joseph Newcombe, UCL
15.30
Growing a career in agricultural science
Siân Moorhouse, Syngenta
15.55
Patents
Dr Darren Smyth, EIP
16.20
Tea


Part 4
Show you mean business
Chair, Dr Callie Seaman, Aqua Labs & Sheffield Hallam University
16.40
Publishing
Sam Foskett, Wiley
17.05
Scientific marketing and sales
Dr Nathalie Huther, Arcinova
17.30
Top tips for successsful job applications
Richard Carruthers, Imperial College
17.55
Summing up


18.00
Networking and refreshments


Location
UCL,
Department of Chemistry, Christopher Ingold Laboratories,
20 Gordon Street,
London
WC1H 0AJ
Please click here for a location map.
Delegate Fees
This is a FREE event, but please book online to secure your place.
For more information, or to book, please contact: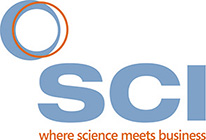 SCI Communications Team
T: +44 (0) 20 7598 1594
E: communications@soci.org
Sponsors