Aptuit, Verona, Italy
Monday 13 - Wednesday 15 June 2016
Organised by SCI's Fine Chemicals Group and RSC's Biological and Medicinal Chemistry Sector
Registration for this event is now open. For further information and to register, please visit the event website here.
Synopsis
The key role of G-protein coupled receptors (GPCRs) in human disease underpins their importance to modern medicine. We are pleased to announce that Aptuit, Italy will support the sixth meeting in this series on GPCR drug discovery, which will combine cutting edge medicinal chemistry with innovative structural biology and novel drug design approaches.
Programme (provisional)
Day 1 - Monday 13 June
08:30
Registration and refreshments
Session Chair: Fabrizio Micheli, Aptuit
09:20
Opening remarks
Jonathan Goldman, Aptuit, and an Organising Committee member
09:30
Plenary: The seventh millennium of GPCR drug discovery
Fiona Marshall, Heptares Therapeutics, UK
10:20
Insights into chemistry and biology of GPCRs from molecular modelling
Irina Tikhonova, Queen's University Belfast, UK
10:55
Refreshments and exhibition
11:25
Biased agonism @ FPR2
Olivier Corminboeuf, Actelion, Switzerland
12:00
TAAR1 agonists – a new approach for the treatment of psychiatric disorders
Roger Norcross, Roche Pharma Research & Early Development, Switzerland
12:30
Binding of anticholinergics to the M3 receptor: explaining kinetics by mutagenesis and molecular dynamics simulations
Christofer Tautermann, Boehringer Ingelheim, Switzerland
13:00
Lunch and exhibition
Session Chair: Simon Peace, GlaxoSmithKline
14:00
Design, synthesis and pharmacological profile of the GPR40 receptor agonist MK-8666
Ravi Nargund, Merck, USA
14:40
High-resolution structure of the human GPR40 receptor bound to allosteric agonist TAK-875
Gyorgy Snell, Takeda California, USA
15:10
Refreshments and exhibition
15:40
Universal mechanism of activation of G proteins by GPCRs
Madan Babu, Medical Research Council LMB, UK
16:25
Close
16:30
Coaches depart for visit to Vineyard (Cantina Sociale di Soave - Soave and Valpolicella) and evening meal
20:00
Coaches leave Vineyard for Verona city centre
Day 2 - Tuesday 14 June
Session Chair: Adrian Hall, UCB
09:30
Recent computational trends in exploring G protein-coupled receptor (GPCR) ligand recognition pathways
Stefano Moro, University of Padova, Italy
10:00
Discovery of small molecule modulators of PAR–2
Roland Bürli, AstraZeneca and MedImmune, UK
10:30
Refreshments, exhibition and posters
11:00
Nutrient sensing GPCR FFAR1 (GPR40): allosteric agonist binding mode and physical properties influence agonist pharmacology
Bruce Ellsworth, Bristol-Myers Squibb, USA
11:30
Roles of waters to predict binding affinity, selectivity and kinetics: a key component of high end GPCR SBDD
Jonathan Mason, Heptares Therapeutics, UK
12:15
Lunch, exhibition and posters
Session Chair: Caroline Low, Consultant
13:15
Design and synthesis of highly selective 5-HT2C receptor agonists as potential novel treatment for neuropsychiatric diseases
Andreas Haupt, AbbVie, Germany
13:50
Dopamine D3/D2 antagonist PF-04363467 attenuates drug-seeking behaviour without concomitant D2 side effects
Travis Wager, Pfizer, USA
14:25
Discovery of mGluR2 negative allosteric modulators for the treatment of neuropsychiatric disorders
Speaker to be confirmed, Janssen, Belgium
15:00
Refreshments, exhibition and posters
15:30
Acquired resistance to smoothened inhibitors in cancer patients
Hayley Sharpe, Genentech, USA
16:05
Plenary: How many GPCR structures do we need?
Vsevolod (Seva) Katritch, University of South California, USA
16:55
Flash poster presentations
17:30
Poster session
19:00
Conference dinner at Aptuit
Day 3 - Wednesday 15 June
Session Chair: David Miller, Takeda Cambridge
09:00
What happens when you thermostabilise a GPCR?
Bernadette Byrne, Imperial College London, UK
09:40
Rationalising activity cliffs at the adenosine A2a receptor via crystallography
Zara Sands, UCB, Belgium
10:15
Refreshments
10:45
Mas-1 receptor inverse agonists for cardiovascular disease
Graeme Semple, Arena Pharmaceuticals, UK
11:20
To be confirmed
12:00
Closing remarks
David Miller, Takeda Cambridge, UK
12:05
Close
Click here to download the second announcement and call for papers flyer.
Conference Themes
First disclosures of clinical candidates
Case studies in GPCR drug discovery and development
New structural biology and drug design
Allosteric modulation & biased signalling
Organising Committee
Dr Adrian Hall, (co-chairman) UCB
Dr Caroline Low, SCI/Consultant
Dr Jon Mason, Heptares
Dr Fabrizio Micheli, Aptuit
Dr David Miller, (co-chairman) SCI/Takeda Cambridge
Dr Simon Peace, SCI/GlaxoSmithKline
Call for Posters
Posters are invited for display throughout the meeting, and for two-minute flash presentation. In addition, three poster presenters will be selected for a short oral communication. Please download the template and send a one page abstract to maggi@maggichurchouseevents.co.uk by Friday 29 April 2016.
Click here to download the template.
Exhibition
Exhibition stands are available, priced at:
GB£1,100 . . . . . . . . . . Exhibition stand including one full delegate
GB£1,450 . . . . . . . . . . Exhibition stand including two full delegates Each exhibition package includes stand space measuring 3 m wide x 2 m deep (including table), electrical and wi-fi access, and full attendance at the technical programme, poster sessions, vineyard visit and dinner, and conference dinner.
Delegate pack inserts may be booked, charged at GB£150 (maximum of two sheets of A4 fixed together).
Those companies wishing to have a trade stand should apply early to avoid disappointment. For further information and prices please email maggi@maggichurchouseevents.co.uk.
Accommodation and Conference Dinner
Some bedrooms have been held at a number of hotels in the city centre. Please download this list.
For all other accommodation requests (including last-minute bookings), we suggest you use the 24-hour service provided by Verona Booking.
The conference registration fee includes two dinners, and you are asked to opt in at time of registration:
- Monday - a vineyard visit to the Cantina Sociale di Soave (Soave and Valpolicella) followed by dinner.
- Tuesday - conference dinner at Aptuit.
Delegate Fees
Registration fees include full attendance at the conference, all catering including vineyard visit and dinner on Monday, and conference dinner on Tuesday (opt in required).
Earlybird fees - by 9 March 2016
GB£360 . . . . . . . . . .SCI/RSC Member
GB£440. . . . . . . . . . Non-member
GB£150 . . . . . . . . . .SCI/RSC Student Member
GB£190 . . . . . . . . . .Non-member Student
Standard fees - between 10 March and 11 May 2016
GB£420 . . . . . . . . . .SCI/RSC Member
GB£500 . . . . . . . . . Non-member
GB£170 . . . . . . . . . .SCI/RSC Student Member
GB£215 . . . . . . . . . .Non-member Student
* Student is undergraduate or post-graduate, not post-doc
Late fees - for payments received from 12th May onwards
GB£30 Late payment fee will be added to the above standard rates
Some student bursaries are available, and an application form may be downloaded here. The closing date for applications is 29th April 2016.
Venue and Travel
Aptuit (Verona) Srl.
Via Alessandro Fleming 4
37135 Verona
Italy
Please click here for a location map.
Aptuit, Verona, Italy is a 7.5-mile taxi ride from the Verona Villafranca airport, and a 3.5 mile taxi ride from Verona Porta Nuova railway station. Aptuit is 3.5 miles from Verona city centre depending on hotel.
For more information, please contact:
Event Organiser
Maggi Churchouse
T&F: +44 (0)1359 221004
E: maggi@maggichurchouseevents.co.uk
W: http://www.maggichurchouseevents.co.uk/bmcs/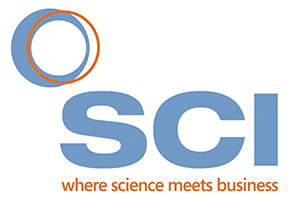 Sponsors
Special thanks to Aptuit for supporting this event. Other confirmed sponsors are Takeda and Heptares. Additional sponsors would be welcomed.
Related Links