The Wellcome Trust, Cambridge, UK
Monday 14 - Tuesday 15 March 2016
Organised by SCI's Fine Chemicals Group and RSC's Biological and Medicinal Chemistry Sector
Registration for this event is now open. For further information and to register, please visit the event website here.
Synopsis
Ion Channels are important targets for therapeutic intervention due to their extensive roles in human physiology and the pathophysiology of disease. Many successful drugs targeting ion channels have been discovered for diseases such as hypertension, epilepsy and chronic neuropathic pain, but few were rational designed until recently. Advances aiding design of new therapeutics include: refinement of high-throughput electrophysiology platforms; the genetic association of ion channel targets with human disease providing validated targets; the successful determination of the 3-dimensional structures of several ion channels; and the demonstration of antibodies capable of specifically modulating channel subtypes.

The objective of the symposium is to showcase the most recent advances in ion channel science and to promote scientific interaction between scientists with a shared interest in the field of ion channel drug discovery. The conference will be organised around a series of plenary lectures and seminars delivered by international leaders in ion channels science and drug discovery from academia and industry. In addition there will be a poster session, an exhibition and opportunities for informal networking.
Attendees
Scientists in industry and academia interested in the therapeutic potential of ion channels, both research leaders and practical drug designers.
Programme
Monday 14 March
09.00
Registration and refreshments
10.35
Opening remarks
Session chair: David Witty, Convergence
10.45
Progress in new medicines for ion channel therapeutic targets
Simon Tate, Convergence
11.30
Ion channel hit finding: libraries, assays and analytics
Stephen Hess, Evotec
12.30
Lunch, exhibition and posters
13.40
Opening remarks
Session chair: Karl Gibson, Sandexis
13.45
Single particle cryo-EM on TRP channels
Yifan Cheng, University of California San Francisco
14.35
TRPA1 as a target for pain and respiratory disorders
David Madge, WuXi AppTec
15.25
Refreshments, exhibition and posters
15.55
Discovery and optimization of spirocarbamate TRPV4 antagonists
Patrick Stoy, GlaxoSmithKline
16.40
7 x five-minute teaser talks for posters
17.15
Poster session and drinks reception
19.00
Conference dinner
Tuesday 15 March
09.00
Opening remarks
Session chair: Ged Giblin, Convergence
09.05
Sodium channel structure and channel blocker binding as a basis for rational drug design
Bonnie Wallace, Birkbeck College
09.55
Molecular dynamics simulations of sodium channel protein - drug interactions
Ben Corry, Australian National University
10.45
Refreshments, exhibition and posters
11.10
Discovery of potent and highly selective NaV1.8 inhibitors as potential pain therapeutics
Alan Brown, Pfizer Worldwide Medicinal Chemistry
12.00
NaV1.7 inhibitory peptides from tarantula venom: engineering potency and selectivity towards developing novel pain therapeutics
Kaustav Biswas, Amgen
12.45
Lunch, exhibition and posters
13.45
Opening remarks
Session chair: Alan Brown, Pfizer Worldwide Medicinal Chemistry
13.50
Kv3 channels modulation towards clinical application in hearing disorders and schizophrenia
Giuseppe Alvaro, Autifony
14.35
Late breaker
to be advised
15.15
Ion channels as novel targets in cancer
Mustafa Djamgoz, Imperial College London
16.00
Closing remarks
16.05
Close
Click here to download the event flyer.
Organising Committee
Brian Cox, University of Sussex
Karl Gibson, Sandexis
Nigel Swain, SCI/Pfizer
David Witty, SCI/Convergence
Call for Posters
Posters are invited for display throughout the meeting, and for a dedicated poster session on the evening of Tuesday 14 March. The closing date for submissions has been extended to Sunday 14 February. Please download an abstract template here.
Exhibition
There will be a relevant trade exhibition. For further information and prices please visit the Secretariat website or email maggi@maggichurchouseevents.co.uk.
Accommodation
Accommodation is available at the conference venue.
Delegate Fees
Registration fees include full attendance at the conference, all catering including vineyard visit and dinner on Monday, and conference dinner on Tuesday (opt in required).
Up to 30th December
GB£250 . . . . . . . . . .SCI/RSC Member
GB£300. . . . . . . . . . Non-member
GB£125 . . . . . . . . . .SCI/RSC Student Member
GB£150 . . . . . . . . . .Non-member Student
From 31st December to 6th February
GB£280 . . . . . . . . . .SCI/RSC Member
GB£340. . . . . . . . . . Non-member
GB£140 . . . . . . . . . .SCI/RSC Student Member
GB£170 . . . . . . . . . .Non-member Student
From 7th February
GB£40 Late booking fee (for payments received by the Secretariat after 6th February)
* Student is an undergraduate or post-graduate, not post-doc
Registration and payments made be made via www.maggichurchouseevents.co.uk/bmcs/.
Bursaries
Discounted rates are offered to RSC and SCI student members, and some student bursaries will be available.
Venue and Travel
The Wellcome Trust
Hinxton
Cambridge
CB10 1RQ
United Kingdom
Please click here for a location map.
For more information or to register an interest in this event, please contact:
Event Secretariat
Maggi Churchouse
T&F: +44 (0)1359 221004
E: maggi@maggichurchouseevents.co.uk
W: www.maggichurchouseevents.co.uk/bmcs/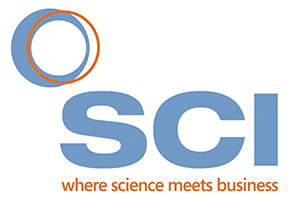 Related Links