University of Westminster, London, UK
11 March 2016, 13:00
Organised by SCI's Biotechnology Group in partnership with the University of Westminster
Synopsis
mRNA therapies have attracted significant interest in the last few years. CureVac has been active in this field for over 15 years and has applied its mRNA platform to cancer immunotherapy and prophylactic vaccines, and is now exploring the immense potential of molecular therapy. Dr Horschcroft will presen some of his CureVac's preclincal data and give a glimpse of where they are heading next.
Speaker
Dr Nigel Horschcroft, Director, Alliance Management, CureVac AG (Germany)
Location
University of Westminster
School of Life Sciences
115 New Cavendish Street
London W1W 6UW

Please click here for a location map.
Delegate Fees
This is a free event, no need to book. Please check this page for any updates or changes before attending the event.
For more information, please contact: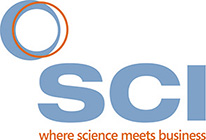 SCI Communications Team
T: +44 (0) 20 7598 1594
E: communications@soci.org
Partner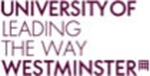 Related Events