The event is not available to book.
SCI, London, UK
Wednesday 28 November 2018, 18:00 registration; the lecture starts at 18:30
Organised by SCI HQ
Please note: Places are limited, please email conferences@soci.org to book a place.
With a burgeoning population, the world is struggling to grow crops and supply food at the necessary rate. To meet this need, crops need environmental resilience and increased yields, which can be provided with the use of genomics – an interdisciplinary science focused on studying how editing the structure of an organism's genomes can control its characteristics.
During his Public Evening Lecture, on Wednesday 28 November 2018, Professor Mike Bevan will discuss how genomic approaches to food production will improve the variety of crops available and make a significant contribution to global food security.
About the Speaker
Professor Mike Bevan was raised on a remote sheep farm in the King Country of the central North Island of New Zealand. It was here that he developed an early interest in the rich variety of wildlife in the area, especially the extensive native forests. He gained undergraduate and Master's degrees at the University of Auckland, New Zealand, before completing a PhD in Biochemistry at the University of Cambridge, UK.
In his post-doctoral work, he demonstrated one of the first examples of stable and heritable expression of a bacterial gene in plants, and from this created a popular vector for plant transformation. He has worked at the John Innes Centre in Norwich, UK – an international centre of excellence in plant science, genetics, and microbiology – since 1988, and is currently Deputy Director and Strategic Programme Leader. He was made a Fellow of the Royal Society in 2013.
This event will be recorded and posted on the SCI website. Please note: some members of the audience may be in view during the question and answer session at the end of the lecture
Venue
SCI
14/15 Belgrave Square
London
SW1X 8PS

Please click here for a location map.
For booking terms and conditions click here.
Past Evening Lecture information and Videos
For more information and videos of past evening lectures, please click here.
For more information, please contact: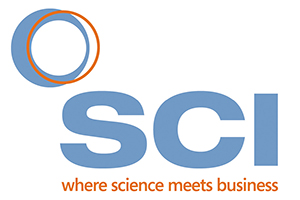 Conference Team
T: +44 (0)20 7598 1561
E: conferences@soci.org