SCI, London, UK
Wednesday 6 March 2019
Organised by SCI's Agri-Food Hub
Click here to go to "Book Me On Event" button.
Synopsis
This conference will be an overview of the impacts of climate change on agriculture and the range of options available to cope with the changes. It will also address the impacts agriculture has on the climate and the options available to reduce greenhouse gas emissions. If you want to get to grips with the state of the art in agriculture, food supply and climate change, then this conference will tell you all you need to know. In a day.
Climate change and agriculture and the food supply chain are tightly interwoven. On the one hand, agriculture is a significant contributor to emissions of greenhouse gases (somewhere in the range of 10-20%). On the other hand, agriculture will be seriously affected by a changing climate. While there could be disruptions of many kinds, worryingly, the main impact is expected to be a larger number of extreme events such as droughts and storms making it harder for farmers to produce food consistently. In rich countries this may affect consumers' prices, but in poorer countries its a matter of life and death. Meanwhile, a fast-growing, more affluent and increasingly urbanised population is switching to diets rich in animal products; and the tendency to build on the most productive farmland as cities expand continues. Food production and the food supply chain must keep pace with these multiple challenges.
However, there are things that we can do to reduce emissions, adapting to the changing climate whilst increasing production. Some of these solutions are technical (e.g. plant breeding, precision agriculture or livestock diets that generate less methane); others are managerial (e.g. irrigation management) and some are sociological (e.g. changing consumer behaviour). For uptake of the solutions to be successful, government policy must encourage sustainable approaches at the individual, national and global levels.
Attendees
This will be an ideal opportunity to meet others and generate connections and partnerships and will be of interest to the following groups of people:
Members of all parts of the food supply system, for example, those involved in agriculture, crop protection, machinery, processing and retail.
Specialists in any one area of the AgriFood industry or of climate research who want to build a more general knowledge across the whole spectrum.
Those starting out in research careers or who conduct research at the fringes of climate science.
Those who are concerned with the rhetoric of constant negativity and want a positive story to tell.
Those with a particular interest in plants or animals will be able to place their own research into the context of the other.
SCI Members attending this meeting are able to claim CPD points.
Programme
09.30
Registration and refreshments
Session 1: Agriculture and Climate Change
10.00
Agriculture's response to climate change: feeding future generations
Prof Ian Crute CBE, former chief scientist of the Agriculture and Horticulture Development Board
How does climate change affect ecosystem services?
Dr Marc Metzger, University of Edinburgh
Title to be confirmed
Dr Alison Foster, Freelance Botanical Horticulturist and Science Communicator
11.15
Refreshment break
Session 2: Technical Solutions
11.45
What can be done to sustainably offset climate change in agriculture?
Prof Tim Hess, Cranfield University
Options to mitigate climate change within the livestock sector
Dr Sokratis Stergiadis, University of Reading
Speaker 3: To be confirmed
13.00
Lunch
Session 3: Management and Sociological Solutions
14.00
Agriculture, food and climate - the need for adaptation, resilience and adaptability
Prof Tim Benton, University of Leeds
Talk title to be confirmed
It's complicated - the need to think holistically
Martin Collison, Collison and Associates

15.30

Closing remarks
16.00
Conference close
To download the conference flyer, please click here.
Organising Committee
Martin Collison, SCI/ Collison & Associates
Craig Duckham, SCI/ CD R&D Consultancy Services
James Garratt, SCI/ Enviresearch
Bruce Knight, SCI/ Innovation Management
Andreas Soteriades, SCI/ Bangor University
Sokratis Stergiadis, SCI/ University of Reading
Call for posters
Are you conducting research into Agriculture and Climate Change?

Are you interested in resilience and sustainability of the food supply chain?

Do you have a great story to tell?
If any of the above applies, then you should present a poster.
We anticipate an audience interested in the interaction between the foodsupply chain and climate change. Academic posters will be on show in the breaks between the plenary technical discussions. The sessions will cover "Agriculture and Climate Change"; "Technical Solutions"; and "Sociological and Management Solutions".

To present a poster, please submit a one-page abstract to conferences@soci.org by Friday 15 February 2019 with "Climate change and agriculture - poster abstract" in the subject line. Prizes will be awarded for the best poster.
Exhibition and Sponsorship
An exhibition will take place alongside the conference for companies and related organisations who may wish to exhibit. Please email conferences@soci.org for further information and prices. Spaces are limited and will be allocated on a first-come, first-served basis.

To download the exhibitor registration form, please click here.
Venue
SCI
14/15 Belgrave Square
London
SW1X 8PS
Please click here for a location map.
Delegate Fees
Early bird fees before Friday 15 February 2019
| | | |
| --- | --- | --- |
| £60 | | SCI Member |
| £25 | | SCI Student Member |
| £40 | | SCI Subsidised Member |
| £80 | | Non-Member |
Standard fees after Friday 15 February 2019
| | | |
| --- | --- | --- |
| £80 | | SCI Member |
| £30 | | SCI Student Member |
| £50 | | SCI Subsidised Member |
| £100 | | Non-Member |
SCI Platinum Corporate Members receive 25% off the above rates.
Did you know that as an SCI member you can save on this and future event delegate fees?
Join SCI now; individual membership is only £90 pa (£75 pa direct debit). To find out more click here.
For booking terms and conditions click here.
For more information, please contact: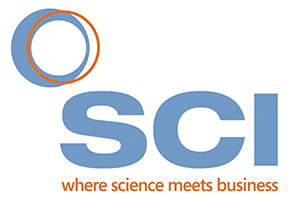 Conference Team
T: +44 (0)20 7598 1561
E: conferences@soci.org
Related Events