UCL, London, UK
Tuesday 20 February 2018, 17:45 for 18:15
Organised by SCI's London Group in partnership with UCL's Chemical & Physical Society
Synopsis
We drive on it, walk on it, it waterproofs and protects buildings and structures, but many never realise the science, engineering and chemistry behind asphalt and bitumen.A very large number of organic molecules are found in bitumens ranging from the simplest organic molecule, to large polymeric molecules having molecular weights in excess of 15,000. Hundreds of organic molecules representing paraffinic, olefinic, aromatic and heterocyclic structures with various functional groups have been identified. The ever increasing demands to improve the material properties of this complex material has resulted in interesting developments. It's not just about roads and paving - bitumen itself is used in a whole range of materials. Dr Fred Parrett (Chair of SCI's London Group) spent 30 years as a development consultant for a major UK asphalt producer and his lecture will cover the story behind these fascinating materials and their many uses.
Speaker
Dr. Fred Parrett, Parrett - Technical Developments and Chairman SCI London group
Location
Department of Chemistry
University College London
20 Gordon Street
London, WC1H 0AJ
Please
click here
for a location map.
Delegate Fees
This is a FREE event. No need to book. Please check this page for any updates or changes before attending the event.
For more information, please contact: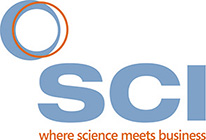 SCI Communications Team
T: +44 (0) 20 7598 1594
E: communications@soci.org
Related Events