UCL, London, UK
Tuesday 27 February 2018, 17:45 for 18:15
Organised by SCI's London Group in partnership with UCL's Chemical & Physical Society
This event has ben cancelled
Synopsis
Most humans are good at mindreading, meaning that they are adept in interpreting signals in others' behaviour to infer the cause of that behaviour. The behaviour in question has a proximal cause (an inner state, such as something the person is thinking) which in turn is related with a distal cause (an event in the world that triggered them to think of something in particular). The research Prof. Peter Mitchell presents will demonstrate that people are surprisingly skilled at inferring the distal cause of others' behaviour, suggesting by implication that they can infer others' inner states. Some people are better than others at making these inferences and some people are easier to 'read' than others. Recent evidence suggests that people who are easy to read also tend to be perceived as being likeable or interpersonally attractive.
Speaker
Prof. Peter Mitchell, Nottingham University
Location
Department of Chemistry
University College London
20 Gordon Street
London, WC1H 0AJ
Please
click here
for a location map.
Delegate Fees
This event has ben cancelled
This is a FREE event. No need to book. Please check this page for any updates or changes before attending the event.
For more information, please contact: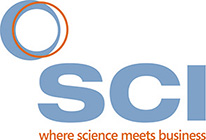 SCI Communications Team
T: +44 (0) 20 7598 1594
E: communications@soci.org
Related Events