The event is not available to book.
The University of Edinburgh, Scotland
Wednesday 05 April 2017, 09:30
Organised by SCI's Scotland Group
Please note, this event is now full and online bookings are closed. If you would like to be added to the waiting list, please click here.
Synopsis
SCI's Day of Science & Careers Scotland returns for its third year and will take place at the University of Edinburgh, having been at the University of Strathclyde and the University of Aberdeen in previous years.
These events are designed to give information about the wide range of careers covered in science-based industries. Speakers from a range of industrial, academic and independent backgrounds will present their career pathway and offer insights in to what to look out for, and what to consider when choosing your next steps. There will also be a session on interview skills and CV writing, with plenty of opportunities to network with speakers and fellow delegates.
Please click here to download the event flyer.
In previous years this meeting has been very popular so early booking is advised.
Programme
09:30

Registration and Coffee


09:50

Welcome and Introduction
Dr Tiffany Wood, Chair, SCI Scotland Committee and University of Edinburgh & Ms Susan Bird, University of Edinburgh


Session One: Science Based Roles


10:00

Innovation - A Genius Story
Ms Lucinda Bruce-Gardyne, Genius Gluten Free


10:20

Life as an Analytical Scientist in a Contract Research Organisation Environment
Dr James O'Neill, Charles River Laboratories


10:35

Life in Wee-Pharma
Dr Lynsey Howard, Lamellar Biomedical


10:50

Soil and Suitcases: my academic career pathway
Dr Nicholle Bell, University of Edinburgh


11:05

Questions for the Panel



Session Two: Where Science Meets Business

11:45

Academic-Industrial Partnerships
David (DC) DC Van Alstyne, CEO of Scottish Bioenergy at Roslin BioCentre


12:00

Be Bold, Think Big
Dr Elizabeth Fairley, Talking Medicines


12:15

From the Cleanroom to the Boardroom: the Rocky Road from Researcher to Entrepreneur
Mr Alex Ward, Razorbill Instruments


12:30

Questions to Panel



12:45

Lunch and Networking in the Exhibition Area



Session Three: The Business of Science


13:30

An Inventive Career Path - How a Physicist Ended Up in Intellectual Property
Dr Kate Adamson, Marks & Clerk


13:45

The Nature of Scientific Publishing
Dr Andrea Taroni, Nature Physics


14:00

Regulatory Affairs - When is a Medicine Not a Medicine?
Mr Colin Brown, The Mentholatum Company


14:15

Marketing/Scientific Sales
Speaker TBC


14:30

Questions for panel


14:45

Refreshment Break


Session Four: Show You Mean Business

15:00

CVs:Maximising Your Impact
Ms Susan Bird, University of Edinburgh


15:15

How to Prepare for a Job Interview
Mr Daniel Younger, CY Partners


15:30

Questions for panel


15:40

Drinks, nibbles and networking


16:30

End

Location
Swann Lecture Theatre
Swann Building, The University of Edinburgh King's Buildings
Max Born Crescent
Edinburgh, EH9 3BF
Please
click here
for a location map.
Delegate Fees
This is a FREE event, but please book online to secure your place.
For more information, or to book, please contact: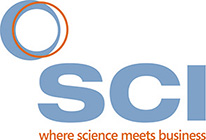 SCI Communications Team
T: +44 (0) 20 7598 1594
E: communications@soci.org
Related Events