SCI, London, UK
Thursday 1 December 2016
Organised by SCI's Young Chemists' Panel
Synopsis
The 23rd Annual Review Meeting: Hot Topics in Organic Synthesis organised by the SCI Young Chemists' Panel, will address key areas of cutting-edge contemporary synthetic organic chemistry. An exciting line-up of leading early career academics will deliver a series of review lectures covering a range of topics: C-H activation, organocatalysis, natural product synthesis, frustrated Lewis pair(s) and new fragments in drug discovery. The meeting will deliver a comprehensive overview of the material, highlighting new methods and reviewing the latest applications and concepts in these areas. Particular attention will be given to demystifying those techniques that would be less familiar to an organic chemistry audience, with a focus on (potential) industrial application. The review lectures will be supported by the keynote speaker, Prof Jonathan Clayden from the University of Bristol.
Attendees
The meeting is ideally suited to those working in the pharmaceutical, biotechnology or agrochemical industries who want to develop their knowledge in key areas. It is also aimed at graduates and post-graduates with a background in organic synthesis. A booklet will be provided to all participants containing the lecture materials as well as extensive literature references that will be an excellent resource for years to come. These materials will also be available for your records in electronic format after the meeting.
Programme
10.00
Registration and refreshments
10.30
Welcome and introduction
Session 1:
10.35
Developments in biomimetic natural product synthesis
Dr Andrew Lawrence, University of Edinburgh
11.20
Refreshment break
11.40
Frustrated Lewis pairs
Dr Rebecca Melen, Cardiff University
12.25
New fragments in drug discovery
Dr Xavier Lucas, University of Dundee
13.10
Lunch and poster session
Session 2:
14.00
Advances in organocatalysis
Prof Luca Bernardi, University of Bologna
14.45
Unusual regioselectivity in catalytic C-H activation
Dr Liam Ball, University of Nottingham
15.30
Refreshments and poster session
16.10
Keynote lecture:
Prof Jonathan Clayden, University of Bristol
17.10
Closing remarks and poster prize
17.15
Wine reception
Please click here to view the event flyer.
Organising Committee
Dr Armando Carlone, SCI/Dr. Reddy's Laboratories (UK) Ltd
Dr Max Espensen, SCI/Proximagen Group Ltd
Dr Chris Jones, SCI/Queen Mary University of London
Dr Simon Lewis, SCI/University of Bath
Exhibition
An exhibition will run alongside the conference during refreshment breaks, for companies and related organisations who may wish to exhibit. For further information and prices please email conferences@soci.org.
Call for Posters
Posters are invited. Please send a maximum one page abstract to conferences@soci.org with the subject line "23rd Annual Review Meeting – poster submission" by Friday 4 November 2016. Early submission is recommended due to limited spaces.
Please click here to download the poster abstract template
Delegate Fees
Earlybird fees - before 21 October 2016
GB£110 . . . . . . . . . .SCI Member
GB£40 . . . . . . . . . . .SCI Student Member
GB£50. . . . . . . . . . . SCI Subsidised Member
GB£160 . . . . . . . . . .Non-Member

Standard fees - after 21 October 2016
GB£135 . . . . . . . . . .SCI Member
GB£50 . . . . . . . . . . .SCI Student Member
GB£60. . . . . . . . . . . SCI Subsidised Member
GB£195 . . . . . . . . . .Non-Member
For booking terms and conditions click here.
Venue
SCI
14/15 Belgrave Square
London
SW1X 8PS

Please click here for a location map and travel information.
For more information, please contact: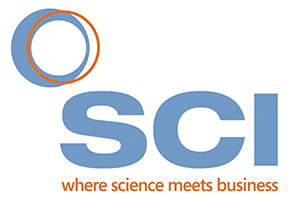 Conference Team
T: +44 (0)20 7598 1561
E: conferences@soci.org
Sponsors
Exhibitors
Related Links