SCI, London, UK
Thursday 27 September 2018
Organised by SCI's Young Chemists' Panel
Click here to go to "Book Me On Event" button.
Synopsis
After the success of the opening installment last year, 2018 will see the return of 'What Medicinal Chemists Need to Know about Biology', the exciting and informative new series of conferences aimed at bridging the gap between medicinal chemistry and biology. This second event in this series, designed to aid chemists in understanding the features and challenges of the biological aspects of pharmaceutical research, will focus on the in vivo aspects of drug discovery biology, including topics such as:
Animal disease models
Phenotypic screening and target identification
PET tracers and biomarkers
Experienced speakers from leading pharmaceutical companies will deliver informative and interactive lectures, backed up by relevant case studies.
Attendees
The event is aimed at organic chemists (graduate or PhD) working within a pharmaceutical research environment and students thinking about a career in this sector. Participants are provided with a booklet containing the material presented. Attendees need not have attended part 1 in 2017.
SCI Members attending this meeting are able to claim CPD points.
Programme
09.15
Registration and refreshments
09.55
Opening remarks
10.05
An introduction to in vivo pharmacology in drug discovery
Alex Vugler, UCB UK
10.55
What makes a good target? Identification and validation of targets for drug discovery
Peter Joyce, Grey Wolf Therapeutics
11.45
Refreshment break
12.10
Preclinical and clinical utilisation of biomarkers in oncology drug discovery
Chris Morrow, AstraZeneca
13.00
Lunch and exhibition
14.00
Synaptic Vesicle Protein 2A (SV2A): from phenotypic screen and target identification to drug approval and biomarker development
Joel Mercier, UCB Belgium
14.55
Following the pharmacological audit trail: from binding to efficacy with CHK1 inhibitors
Ian Collins, Institute of Cancer Research
15.50
Refreshment break
16.20
Application of in vivo PKPD to determine target engagement and mechanism of action for anti-inflammatory projects
Simon Peace, GlaxoSmithKline
17.15
Final Q&A and closing statements
17.30
Networking and refreshments
Organising Committee
Peter Blencowe, SCI / Cancer Technology
Ed Cochrane, SCI / Sygnature Discovery
Max Espensen, SCI / Pharmaron
Liz Jones, SCI / Syngenta
Michael Lainchbury, SCI / Charles River Laboratories
Gail Wrigley, SCI / AstraZeneca
Exhibition and Sponsorship
An exhibition will take place alongside the conference for companies and related organisations who may wish to exhibit. Please email conferences@soci.org for further information and prices. Spaces are limited and will be allocated on a first-come, first-served basis.
Venue
SCI
14/15 Belgrave Square
London
SW1X 8PS
Please click here for a location map.
Delegate Fees
Early bird fees before Tuesday 4 September 2018
| | | |
| --- | --- | --- |
| £125 | | SCI Member |
| £40 | | SCI Student Member |
| £65 | | SCI Subsidised Member |
| £170 | | Non-Member |
Standard fees after Tuesday 4 September 2018
| | | |
| --- | --- | --- |
| £175 | | SCI Member |
| £55 | | SCI Student Member |
| £90 | | SCI Subsidised Member |
| £240 | | Non-Member |
SCI Platinum Corporate Members receive 25% off the above rates.
Did you know that as an SCI member you can save on this and future event delegate fees?
Join SCI now; individual membership is only £90 pa (£75 pa direct debit). To find out more click here.
For booking terms and conditions click here.
For more information, please contact: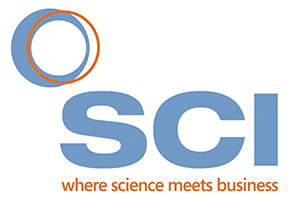 Conference Team
T: +44 (0)20 7598 1561
E: conferences@soci.org
Sponsors

Related Events